GLOW FROM WITHIN
detoxification program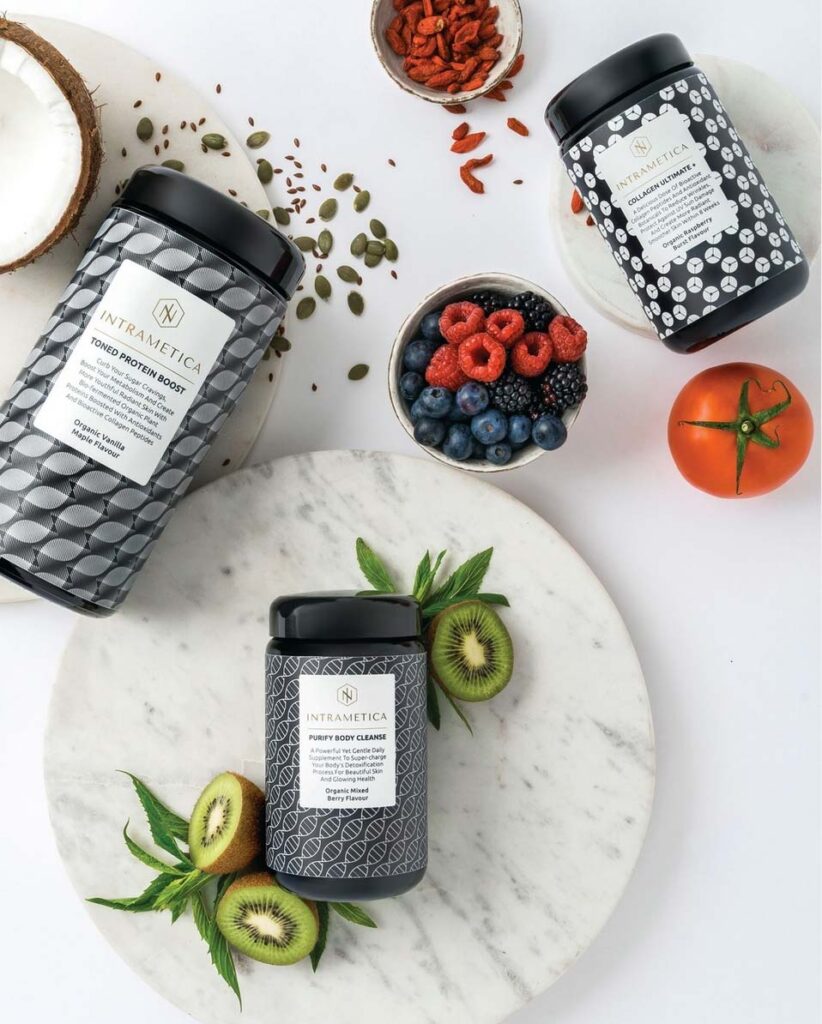 Glow From Within with us on this 21-day journey to a brighter more vibrant life!
The change of season is here and it's time to clean out and clear out the muck both from our lives and our bodies and I am inviting you to join me on a 21 day Glow From Within detoxification program that will leave your mind, body and spirit feeling brighter and full of life. 
The past 2 years have put everyone through the ringer and let's just say there's a lot of shit to clear out. From adding a cheeky wine here and there to cope or maybe a few sneaky chockies were your thing but I think that a lot of us can agree that there has been a bit of extra indulging to cope with the added stress and some may even have added a little extra muffin to their top 😉 
Even the past 2 years aside we are so out of whack these days and we are exposed to not only a lot more stress but also environmental stress, toxins in the products that we use daily, preservatives and food additives that just weren't around years ago. Our bodies are under a lot more stress than they should be. These things effect our hormonal system, our skin and hair, our digestive health and our overall vibrancy for life.
I like to think of detoxification as restoring the body back to it's factory settings. It assists the liver, kidneys, bowel and skin to better do their job of elimination providing you with balanced hormones, improving weight loss, clearer skin and a much brighter mind. Yes if you have been struggling with weight loss, maybe getting somewhere then not and yo yoing, then there's a good chance your gut and liver have a lot to do with that. You can be doing all the work in the gym and eating really well but if your body is under stress and not functioning properly, it's a shit fight. 
So this simple yet extremely effective detoxification program will restore the body to incredible health so that it functions much better for you to gain not only incredible health inside but you will literally be glowing too. 
Anybody plateauing with fat loss or wants to kick start fat loss
Anybody wanting to reduce pain and inflammation
Anybody wanting to heal their gut (everybody needs this, especially if you get bloated & gassy) 
Anybody who needs to get a better result in the loo, INCREDIBLE POO'S! 
Anybody with poor core function (core function is directly linked to the gut)
Anybody needing to regulate anxious feelings and poor mood
Anybody feeling flat and unmotivated
Anybody wanting to improve the appearance of cellulite
Anybody wanting to reduce wrinkles and plump up their skin
Anybody with fertility issues
Anybody with hormonal imbalances
Anybody wanting to tighten and improve muscle tone
Anybody who wants to feel energized and full of VIBRANCY!!
I always recommend

a detox

on the change of seasons…
…and I look forward to my detox when it's the 6 month mark as I start to feel a bit of brain fog coming on, my energy decreases and I feel sluggish, I start to look a little puffy and bloated as inflammation increases and in general I feel like I need a reboot and reset. I just finished my cleanse and I had a client tell me that I was literally vibrating with incredible energy.
This cleanse will not only improve the body but the mind and your spirit too. The gut is literally your center for personal power, the solar plexus, so if you want to regain your inner and outer strength, get on board with us. 
This cleanse will not only improve the body, but the
mind and your spirit
too. So if you want to regain your inner and outer strength, get on board with us.
Incredible energy not only for the gym but for LIFE! 
Vibrancy to chase those goals and dreams 
Incredible POOS! 
Better functioning digestion 
Reduced bloating 
Reduced inflammation and pain 
Improved skin, reduced redness, improved elasticity
Brighter eyes 
Better moods, no more moody biatch or lows
Improved hormones 
Weight loss (if you are aiming for it, there are options to take during program) 
Better CORE function 
Improved overall strength 
Feel more confident and more like YOU again
Feel better sliding into your shorts for summer 
Not at all. I chose this program as a program that 'normal people' could follow, not extreme health nuts. lol. I have another cleanse that I use with clients and it is just too restrictive for the average person which is why I found and brought this on board. Oh and yes you eat REAL FOOD on the cleanse and we provide an incredible recipe book designed by Australian naturopaths. 
The thing that I hear the most when clients are on this cleanse are: 
The recipes are AMAZING!! Even the kids eat and love them
I have tried cleanses before and was so tired and had so many cravings, not this time
I could eat like this all of the time 
I actually found it easy 
My POO is incredible! Yes I get poo messages all of the time, lol 
My skin is so clear and not as red 
Three incredible products from Intrametica, an Australian brand designed by Angela Maree Smith, a renowned naturoptah. Collagen Ultimate +, Purify Body Cleanse & Toned Protein Boost. All designed to assist in a smooth ride to detoxification
An incredible recipe guide and health and wellness book loaded with the yummiest recipes, including desserts! 
A more energised mind body and spirit!!!! 
You can order and begin your detox when ever it suits you. We run two LIVE detoxes each Spring and Autumn with support from Hayley, but if you are ready to clean and clear out your body outside of those times then you can begin anytime it suits you!

Note: You must be in Australia to order through our website.
$299
Covers all products and recipe guide.
If you are ready to FEEL INCREDIBLE from the inside out and to shine your light bright then let's do this!
Connect back with YOU and feel your inner goddess shine and join me on this simple, gentle yet powerful detox program. You will feel a deeper sense of awareness and your mind, body and spirit will feel lifted and ready to chase those goals and dreams again. 
We can't wait to connect with you and share this wonderful program.